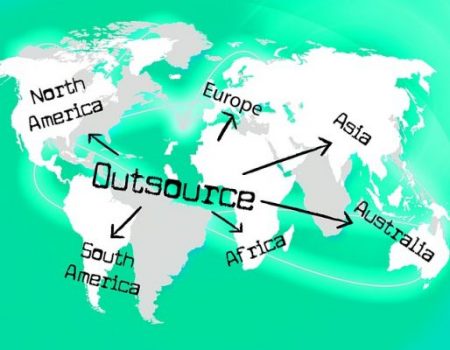 Outsourcing from Bangladesh
Bangladesh, a country of natural beauty and tradition which has a greater possibility to develop but one of the most negative factors coming in its way of development is unemployment. Unemployment is the curse; if it's destroying the talented and creative people of our country. We need a way to overcome from this problem and outsourcing from Bangladesh could be the best possible solution this problem.
Outsourcing is an easy way to earn money sitting at home, and it is the open source of employment. As we don't have so much job opportunity, we can take outsourcing as a profession even after completing our graduation. It doesn't mean that only younger are eligible for outsourcing, people of all ages from young to old can take outsourcing as an occupation.
One must know the essential thing about outsourcing before the starting of it. Basic computer knowledge, an Internet connection, and web browsing experience are the primary requirements for outsourcing. Only these are not enough for starting outsourcing; there is some other essential information that one must know. To know these, information one can take the help of different training center.
There are many outsourcing training centers in Bangladesh, and anyone can get training from there. In fact, one will get the best outsourcing training center in Dhaka Bangladesh. To find out the best SEO training center in Dhaka one can get training from Advance IT Center and can know about the best training center. One of the best training center in Dhaka because it has all the materials that needed for outsourcing. It provides lifetime support to their students who are related to their course, and one can get 24 hours online help from this center.
It also teaches its students from opening accounts at different outsourcing companies and contributes to getting a job, and it also provides jobs in the training period. Moreover, it helps you to get the master card in your name which is the most critical part of outsourcing.
Different outsourcing companies like Upwork.com, freelancer.com, Fiverr.com, Peopleperhour.com are offering many jobs and before starting applying for jobs, one should know about the jobs. From online earning training center, one can learn how to do these jobs. Online earning training in Dhaka Bangladesh is getting the current and good response from people. From online training center, one can learn web designing, web developing, SEO and different types of works which are very demand-able jobs in outsourcing companies. These training's help people to take outsourcing as a profession and earn more & more money.The trainers in ADVANCE IT CENTER provides you the best opportunity to get the more upwork job. Some difficulties exist in the online outsourcing Sector. Internet Marketers and Honorable government also doing great on this issue that how to Solve the Biggest Problems With Outsourcing.
To be free one can do outsourcing jobs and day by day this situation becoming popular with people. Outsourcing in Bangladesh can enhance the employment source and reduce the poverty line to a minimum level. Outsourcing opens the door of great opportunity and possibility, help people to get over from the curse of unemployment. This job is secure, and anyone can do it. If people take outsourcing seriously, it could be a significant sector of employment.