If you're a B2B marketer like me, you may find data analytics equal parts exciting and intimidating. On the one hand, the insights unlocked by data hold enormous potential value. But on the other, all those metrics and dashboards can seem complex and overwhelming.
However, adopting the right approach can make data analytics work for us rather than against us. In this blog post, I want to demystify the world of marketing analytics and share practical strategies for harnessing data to drive more informed, strategic decisions.
We'll skip the fancy jargon and statistics and instead focus on actionable takeaways you can apply immediately. I'll break down the key types of analytics, how to gather quality data, and, most importantly – how to turn insights into impact.
By the end of this post, my goal is for you to feel empowered, not overwhelmed, by data. With the right foundation, data analytics can become indispensable in your B2B marketing toolbox to help you maximize your marketing budget. One that provides tangible value, not just vanity metrics.
So grab your notebook and explore how data can optimize everything from customer targeting to campaign management. With the right approach, analytics can guide us toward better marketing and more successful business outcomes.
Understanding the Role of Data Analytics in B2B Marketing
Let's start by acknowledging that B2B marketing has some unique dynamics compared to B2C outreach. We've got fewer customers making larger transactions, longer sales cycles, multiple influencers involved, and complex distribution channels to juggle.
This makes getting a data-driven approach right in our B2B strategies even more critical. The good news is analytics allows us to turn all that complexity into actionable insights!
Specifically, analytics enables us to make smarter decisions guided by real customer and market trends. When we harness data, we can better optimize everything from attracting leads to driving repeat sales. Analytics informs the entire customer lifecycle.
So while B2B marketing will always require creativity, data helps us channel that creativity for maximum impact. Analytics elevates our strategy from guesses to informed decisions. And in such a complex environment, information is power.
Key Differences Between B2B and B2C Analytics
Both B2B and B2C brands indeed leverage analytics in their marketing. But we can't unthinkingly copy consumer-focused strategies – our B2B scenarios have unique needs. 
Let's look at a few key variances:
Data Volume:

B2C sites with tons of traffic can collect data on individual users more easily. As B2B marketers, we've got a much smaller audience, so there is less sheer data volume to work with.

Buying Process:

For B2C, it's click an ad and buy. Our cycle between research to sale has way more steps and people involved. We need to connect the dots across many platforms.

Relationships:

B2C can be more transactional, while we focus on long-term partnerships. Our historical data remains relevant even as customer needs change.

Personalization

: B2C may personalize individually, while we take a broader segmentation approach based on firmographic or behavioral attributes.
The takeaway? We need to shape our B2B analytics strategies specifically for our scenarios – a B2C-style approach won't cut it. The goals are similar, but our data, tools, and use cases need specialized B2B solutions.
Understanding these core differences is key to building an analytics foundation that aligns with our unique B2B needs and drives real value. We've got to tailor it to our world!
Types of Data Analytics for B2B Marketing
Not all analytics are created equal. As B2B marketers, we must understand how different data analysis types drive different values. Let's break down the four main categories:
Descriptive Analytics
Descriptive analytics is looking back to understand what happened based on historical data. We can measure past performance on website traffic, rankings, lead volume, conversion rate, sales, etc. This helps us identify strengths and weaknesses. For example, we review Google Analytics to see which channels drive the most visits.
Diagnostic Analytics
While descriptive analytics show what occurred, diagnostic analysis helps us understand why it happened. We dig into the data to spot trends, correlations, and patterns. For instance, we could analyze lead sources to diagnose why trade show leads convert better than website leads. This allows us to pinpoint issues and opportunities.
Predictive Analytics
Here, we use historical data and modeling to forecast future outcomes. Super valuable for B2B marketing! We can predict lead quality with scoring models, estimate future pipeline and revenue based on past performance, etc. This helps us anticipate changes and be more strategic.
Prescriptive Analytics
The prescriptive analysis goes further to recommend specific actions, not just insights. It combines data and rules to suggest optimal decisions. For example, it may prescribe allocating 60% of the budget to digital ads rather than events based on ROI. This drives data-backed decisions.
The key is understanding how each analytics type enables different strategic capabilities. We can look back, look forward, diagnose issues, and identify actions – all powered by data! This ultimately helps us optimize campaigns, revenue, and overall marketing effectiveness.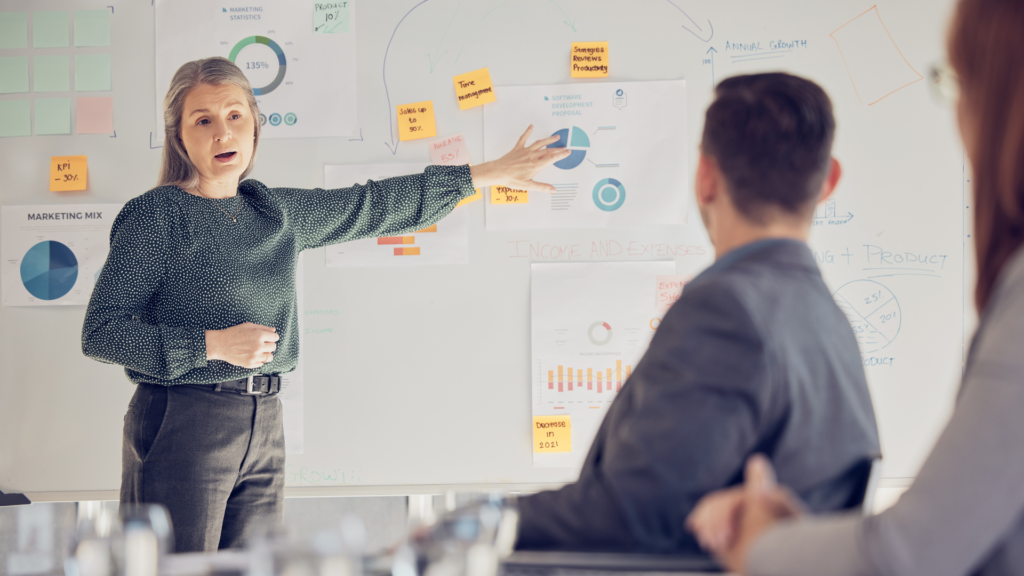 How to Gather Quality Data for Analysis
Getting strategic value from analytics starts with gathering the right data. As B2B marketers, we need insights across the entire customer journey – from awareness to nurturing to retention. Here are some tips:
First, identify the key metrics and KPIs you want to track for different stages. Look at reach and engagement for awareness, lead quality, sales-readiness for nurturing, and metrics like deal size and lifetime value for the bottom of the funnel.
Next, leverage the tools we have:
Web analytics

to monitor traffic sources, keywords, behavior flow, conversions, etc.

CRM and marketing automation

to capture detailed lead profiles, scores, and journeys

Email marketing platforms

to analyze open rates, clickthroughs, and unsubscribes

Surveys and polls

to gather direct feedback on audience challenges, motivations, etc.

Business intelligence

for shareable dashboards

Keeping the data clean, consistent, and up-to-date is also critical. Outdated or duplicate info can throw off analysis.
Finally, supplement internal data with qualified external sources like competitive intelligence, intent data, and market research for a 360-degree view.
Quality data is the foundation for impactful analytics. By being deliberate in what we capture across the customer lifecycle, we can get the insights needed to optimize our B2B strategies.
Applying Data Insights for Strategic Decision Making
Collecting data is great, but it's pointless if we don't apply insights to drive strategic decisions and impact. Here are some ways to turn analysis into action:
Determine Optimal Customer Profiles
Use historical sales data to ID your best-fit customer profiles based on attributes like company size, industry, titles, behaviors, etc. Then optimize your targeting across channels to engage the accounts most likely to convert and deliver long-term value.
Align Marketing Budget
Assess where the budget was most effectively spent historically across channels and campaigns. Allocate more to high-performing initiatives and less to poorer ones. Ensure spending aligns to data-driven insights.
Forecast Sales Pipeline
Leverage scoring data and predictive analytics to estimate future sales pipeline and revenue. Factor in lead source conversion rates, projected growth, etc., to keep financial goals aligned with data.
Predict Churn
Build models to ID at-risk customers based on engagement and behavioral data. Develop targeted retention campaigns that address their needs proactively.
The key is maintaining an insights-to-execution mindset. Continuously iterate upon the data to optimize customer targeting, budget allocation, forecasting, and beyond. Data should inform our most important marketing decisions.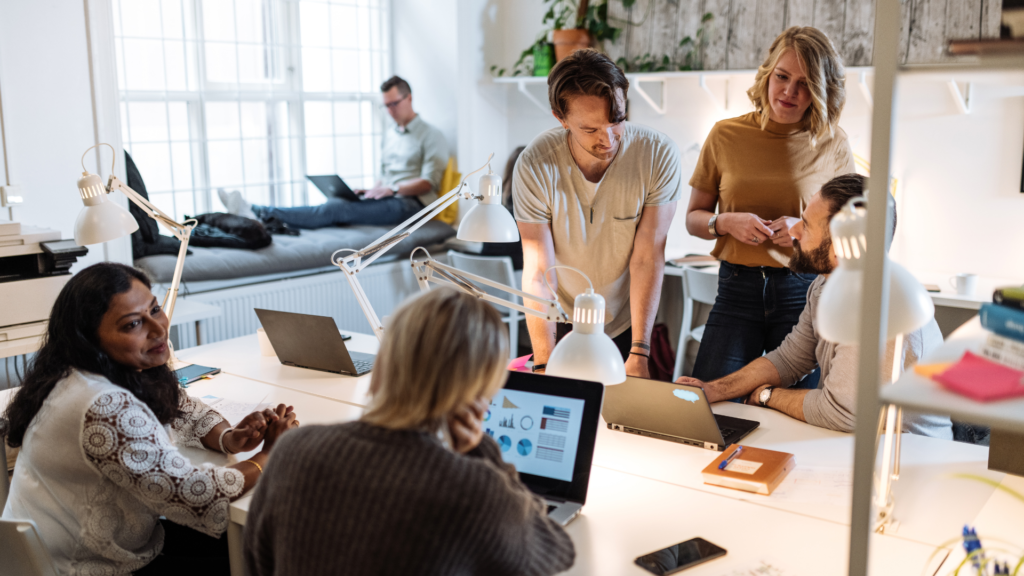 Overcoming Common Challenges with Data Analytics
While analytics offers immense potential, we can't ignore B2B companies' real obstacles in unlocking its value. Let's talk through some frequent challenges:
Data Quality and Consistency
Disparate sources, human errors, and lack of standards – can all compromise data analysis. Just amassing more data without governance is pointless. We must invest in quality through cleaning, monitoring, and robust processes.
Integrating Data across Platforms
B2B data lives across CRM, marketing automation, ticketing systems, and more. Bringing this data together is critical but technically and organizationally challenging. ETL processes and custom connectors enable more holistic analysis.
Compliance and Data Security
While analytics offers a competitive advantage, we must ensure data privacy and compliance through anonymization, access controls, and masking of sensitive info.
Skill Gap in the Team
Many B2B firms lack specialized data talent to harness tools and insights effectively. We must build capabilities through hiring, training, outsourcing and business intelligence software.
Overcoming these roadblocks takes strategic thinking, technical expertise, and executive buy-in. But tackling core data challenges allows us to fully capitalize on analytics at scale. With deliberate effort, we can make data work for us.
Final Thoughts
Let's be real – marketing today is all about the data. As B2B marketers, we can access more behavioral insights and analytical tools than ever. But just collecting data for data's sake doesn't get us anywhere. Turning those bits and bytes into meaningful insights that inform our strategy and decisions is key.
Rather than obsessing over vanity metrics, dig into the data that matters. Figure out what your ideal customers care about and map their journey. Use analytics to see what campaigns and channels resonate. Testing and optimizing based on data is the name of the game now. Sure, it takes work to make sense of it all. But the payoff is huge in terms of boosting pipeline and revenue.
Data should guide our B2B marketing, not direct it. We still need creative thinking and human instinct to connect with customers meaningfully. But coupling that with data-driven decisions takes our strategy to the next level. So don't be afraid to embrace the data, learn from it, and turn those insights into impact. Our metrics are there to work for us, not overwhelm us.
Ryan Gould
Vice President of Strategy and Marketing Services
​​From legacy, Fortune 100 institutions to inventive start-ups, Ryan Gould brings extensive experience with a wide range of B2B clients. As the Vice President of Strategy and Marketing Services at Elevation Marketing, he skillfully architects and manages the delivery of integrated marketing programs. He strongly believes in strategy, not just tactics, that effectively align sales and marketing teams within organizations.
LinkedIn: https://www.linkedin.com/in/rygould/