If you are entirely new to SEO and you are utterly sure that you cannot learn SEO alone is something not for you, then you should train under an SEO expert. The truth is that SEO is not entirely black and white, there are technicalities here, and there are a little challenging to grasp, and these doubts can quickly solve if you have a teacher there to help.
Only Advance IT Center in Dhaka promises to provide both Outsourcing, Advanced SEO, SMM, Amazon Affiliate Marketing, and Freelance Training only at 10,000/. Don't worry; we will present all the updated and effective methods of SEO. Just check out our full SEO course syllabus. We promise to deliver the Best SEO and Amazon Affiliate Marketing Training in Bangladesh with 100% dedicated support.
---
Advanced SEO  + Local SEO  + Blogging + Amazon Affiliate Marketing + Freelancing  (Digital Marketing Training)
Course Fees – BDT 10,000 
COURSE DURATION- 3 MONTHS
CLASS LENGTH- 2.00 HOURS


---

Next Batch –

22nd

 February

2022

(Online Training)
(Each week, 2 days at 9.00 pm)


---

Special Opportunity for Jobholders
Earning opportunity during course time if you are a quick learner and dedicated.
---
Click & Join our Facebook Group to know more about our success: https://www.facebook.com/groups/AdvanceITCenter/
---
**** যেকোনো কোর্স করার আগে নিচের লিঙ্কে ক্লিক করে আর্টিকেলটা পড়ে নিন ****
http://advanceitcenter.com/careful-before-starting-outsourcing-training/
---
Advanced SEO + Amazon Affiliate Marketing Course Content
Training Part – 1. SEO Basics That You Need to Know
Introducing with different search engines
What are Search Engine Optimization and its importance
How SEO works in Internet Marketing
Why does my website need SEO
Learning how Search Engine works
Key Audiences for Your Site
Perception of website Promotion method (SEO, SMM, PPC & Others).
White Hat SEO Vs. Black Hat SEO
Types of SEO and Learning of SEO Tools and Related Terms
Domain Authority | Page Authority | Trust Flow | Citation flow
Google sandbox effect and Recovering From Google's Sandbox
Bounce Rate
Crawling and Indexing
Link Juice and NoFollow Links | DoFollow Links
Keyword Density and Keyword Stuffing
Search Engine Marketing Strategy
Training Part – 2. Keyword Research & Competitor Analysis
Brainstorm for building a list of Seed keywords
How to Find a Profitable Niche for Amazon and Adsense
Perfect Nich Research process
How to Do Keyword Research the Smart Way
Using keyword and keyword phrase research tools.
Smart Keyword Research with Keyword Planner, Longtail Pro, Keyword Revealer, KWfinder, Ahrefs, etc.
How To Use Soovle For Keyword Research
How to Do Keyword Research With UberSuggest
How to Use Google Trends for Keyword analysis
Using Discussion Forums to Identify Niche Markets
Using Wikipedia for Keywords Research
Simple But Effective Method to Find Long Tail Keywords
Keyword Golden Ratio for Amazon Affiliate Websites
Researching LSI keywords
Finding Informative keyword / Product Keyword/ Review Keyword/ Buying Keyword
Commercial Intent – A Crucial Factor for Keyword Research
How to Determine Commercial Intent behind a Keyword
SEO Competitive Analysis Simple & Effective Guide (Manually)
Finalize Your Keyword Selection by Assessing the Competition
Common Mistakes in Keyword Research
How to Analyze Competitors On-Page SEO Factors
How to Analyze Competitor Link Profile
Detailed Site Analysis
Training Part – 3. Top On-Page Optimization Strategies to Skyrocket Your Ranking
SEO friendly website layout and design
SEO Yoast Plugin Configuration Process
Title optimization
How to Write Title Tag For SEO
Using Modifiers in the Title Tag to Rank long-tail Keywords
How to Optimize Header Tags for Good SEO
Using LSI Keywords in Your Content
Using Multimedia for SEO
Why You Must Use Long-Form Content for SEO
How to Use Internal Linking Strategy to Get Ranking Boost
Understanding Keyword Prominence
Understanding Outbound Links
Meta keyword
Meta description
How to Optimize Header Tags for Good SEO
Canonicalization and the Canonical Tag
Understanding Breadcrumbs
SEO friendly permalinks setup
Image Files, Sizes & Tags optimization
Page loading speed
Understanding the Bounce Rate of a website
How to Decrease the Bounce Rate
Dwell Time: What You Need to Know About SEO
Html status codes error and redirection process
Using Social Sharing Buttons for User Engagement
Training Part – 4. Beginner's Guide to Google Search Console – Webmaster Tool
How to Add a Web Property to Google Search Console Account
How to Add a New User to Google Search Console Account
Explaining Search Appearance on Google Search Console
Understanding HTML Improvements Report on Search Console
How to Use the Search Analytics Report in Google Search Console
Explaining Links to Your Sites Report in Google Search Console
Finding Index Status of Your website in Google Search Console
Understanding the Crawl Errors report in Google Search Console
Understanding The Fetch as Google tool in Google Search Console
How to remove URLs from google index
Understanding the robots.txt Format
XML sitemap creation
Detect Bad Backlinks And Removal Process through Webmaster
Link Disavow with Ahrefs
Google Analytics Setup and Website Traffic Monitoring
Bing Webmaster verification
Training Part – 5. Content / Article Writing
Content Writing Process
SEO friendly Content Writing Process
Building stackable content
Long content writing Tips
Introducing with Content writing Tools
Amazon Review Writing Process
Content marketing roundup
Training Part – 6. Understanding the Concept of Off-Page SEO
(Killer Link Building & Traffic Generating Strategies for 2018)
Understand Off-Page SEO
What is Backlink/Linkbuilding
Best Anchor Text Distribution for SEO
The concept of Link Juice
Blog Commenting
How to Find Blogs for Commenting Using Google Alerts
Using Google Alerts for Monitoring SEO Activities
Forum Posting / Contextual link building
How to Earn a Backlink from Wikipedia
How to Get Backlinks from.Edu and.Gov Domains
Using Quora to Drive Targeted Traffic to your website
RSS submission
Directory Submission/Social Bookmarking
Guest Posting
Web 2.0
Understanding the Skyscraper Technique to Earn Quality Backlinks & Traffic
Understanding Broken Link Building: White Hat SEO Technique
How to Use Unlinked Brand Mentions for Link Acquisition
How to Use Memes to Increase Your Website Traffic
Proven Step-By-Step Blueprint for Developing Viral Infographics
How to Reserve Your Brand on the Internet
Using Rating & Review Sites to Boost Local Search Traffic
How to Earn Backlink Using Link Roundups
Resources page link building
Editorial Links
How to Use Scoop.it for Content Curation
Documents/PDF/Slide Sharing
Private Blog Networking Process (PBN)
404/Broken Link Identify and Solve
Training Part – 7. Google Algorithm Updates
The Panda Update
The Penguin Update
The Hummingbird Update
Google Maccabees Update
Google Mobile-Friendly Update
Google RankBrain algorithm
Google's Broad core algorithm update
How to Avoid Link Spamming
Factors Influencing Link Popularity
Training Part – 8. Measuring SEO ROI
Does SEO Truly Deliver ROI?
Measuring SEO Success
Track your site's search engine rankings.
Understanding Google Ranking Factors
Track the amount of traffic your site is receiving.
Track the number of sales/conversions your site receives.
Essential Site Metrics to Look At Regularly
Analyzing Your Website With the Screaming Frog SEO Spider
How to Perform the SEO Audit
Training Part – 9. Social Media Marketing Roadmap
Using social media websites for reputation management
Building a responsive audience in Social Media
Facebook Marketing Strategy
Facebook Paid Advertising Guideline
Twitter Marketing Guideline
Beginner's Guide to Pinterest to Drive Niche related Traffic
Joining Pinterest as a Business
Introducing to Google My Business
Creating marketing content for Social Media
Youtube Video Marketing and monetizing
Image Marketing through Image Sharing Site
How to Use Tumblr To Drive Targeted Traffic & Backlinks
How to Drive Traffic with Instagram
How to Use Reddit to Drive Viral Traffic & Quality Backlinks to Your Website
Training Part – 10.Website Architecture for SEO
What is Site Architecture?
What is Search Engine Compatible Site Architecture?
Benefits of Search Engine Compatible Site Architecture
Elements of Site Architecture That Impact Search Ranking
Understanding Domain and Hosting
How to choose the right domain for your business
How to select Short and Brandable Domain
Install SSL Certificate
Mistakes to Avoid When Selecting Your Domain Name
Training Part – 11. WordPress Necessary Training – Step-by-Step Guide for Beginners
WordPress: What & Why
WordPress for Beginners: Install & Setup
Tour of the WordPress dashboard
Permalink settings, and how to use them for maximum SEO benefit.
Creating Pages and Posts
How to set up Contact and About Page
Publishing and scheduling posts
Working with images
How to Add Categories
How to add a new menu tab on WordPress?
Installing Free and Premium Themes
Installing Free and Premium Plugins
How to work with the visual composer in WordPress
The full Website Design process with Thrive Architect
How to setup WordPress for either a blog or a static site
Creating the front page
Creating The Site Logo
How to Add a Favicon to your Site
WordPress Security
How to Backup & Restore WordPress Sites
Easy Ways To Speed Up WordPress
Responsive Layouts
Training Part – 12. Amazon Affiliate Marketing Training in Bangladesh
Live Project on Amazon Niche site-building
Amazon Affiliate Marketing Basics
Payment System
Why Amazon Affiliate Marketing
Amazon Associate Account Creation
Product/Niche Selection
Keyword Research
Keyword Competition Analysis
Keyword Finalization
Domain / Hosting Selection
Amazon Review Writing process
Website Creation
Choosing the Right Wp theme
Necessary Plugin setup
Content publishing methods
Monetization
Training Part – 13. Outsourcing Marketplace guideline
Upwork.Com/freelancer.com/Fiverr
Creating an Account
Updating Upwork Profile (Different Category)
Upwork Readiness Test
Different Type of Test
Writing Effective Cover Letter on Upwork
How to Bid an Hourly Price Project
How to Bid a Fixed Price Project
How to Use Upwork Team Software
Adding portfolio projects in Upwork profile
How to communicate with clients
How to make reports after finishing a project
Secret tips for getting more jobs from a new Upwork account.
Upwork.Com/freelancer.com/people per hour rules and regulations
Training Part – 14. Payment Method Processing
How to Apply Master Card (Payoneer)
Getting Payoneer Card Safely
How to Activate Your Master Card
How to add the bank account in Upwork
Training Part – 15. Support and Live Projects
Internship during Practical Session and qualifying exams.
Lifetime Support via the Facebook secret group, Face 2 Face meeting.
Live Projects Compatible with market-place
Free Online Resources for Learning SEO :
---
VIDEO: ভর্তির ব্যাপারে সিদ্ধান্ত নেবার আগে আমাদের ১ম ৩টা ক্লাস ভিডিও ভালভাবে দেখে নিবেন। 
Lesson: 2
Interesting Things You Need To Know About SEO
Nowadays, Google has become so popular that the term has even become a verb that people frequently use whenever they want to find something that they do not know about. But just 20 years ago, most people had no idea what Google was. Yahoo and Excite ruled the dominant search engine market, but their algorithm to process a user's search was not up to the standard at all.
For example, before 1997, if you searched the term 'Microsoft,' then search engines would have shown you a page with numerous sites that sell Microsoft products, you would not have found Microsoft's base website on the first page. Why is that?
Before getting into that, know that these are some of the weaknesses that Google saw in other search engines that made it rise to domination. By 1997, the brainchild of 2 brilliant Stanford students saw that the new and improved algorithm that created Google not only delivered more relevant results than other search engines but also lacked a significant growing cluster that was found during those times. Google took searching algorithms to a new level by introducing keyword searches to the competition.
Before Google, other search engines compared users given terms to their databases of conditions. Therefore, the pages with the most similar texts to what the user had provided would pop up, even if the website is mostly irrelevant to what you want to know.
The play of SEO mainly came into action after the introduction of keyword searching, and most of its credit goes to Google.
By Google's definition –
"Search engine optimization (SEO) is often about making small modifications to parts of your website. When viewed individually, these changes might seem like incremental improvements, but when combined with other optimizations, they could have a noticeable impact on your site's user experience and performance in organic search results."
SEO in Short
In general, SEO is something that helps people rank their website in the top search engine searches. But no one factor does such a thing. SEO is made up of an array of different tasks that includes Keyword analysis to article writing to many other factors that, as a whole, take a website to a search engine's front pages.
Since there are no fixed factors in SEO that guarantees rank in a search engine, you will find no consultants or any people for that matter who can tell you just which factor in SEO will take your website to the top. Google once revealed that it has over 200 SEO ranking factors backed by over 10,000 sub-signals for website ranking.
Ranking a website can be a daunting task if you give in to fear, but that is not surprising since SEO has many parts to it. There are many experts out there who say that SEO takes years to know, but if you know about SEO, you will see that it is partly right. Even as big as SEO is, you can grasp the fundamentals of SEO in just a matter of days – depending on how dedicated you are to know about it.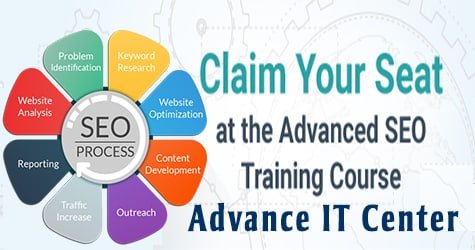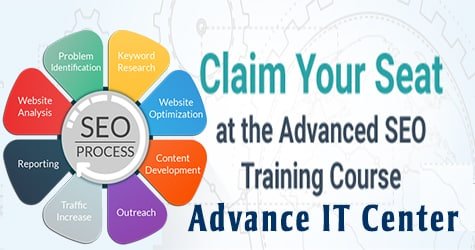 SO… What is SEO?
If you want to know the general definition of What SEO is, then Google's explanation above is probably the best that you will find on the internet. Besides that, the reason that people apply the techniques of SEO is to help search engines understand the purpose and significance of the website's existence. So, the better search engines guess the reason a site is created, the higher the chances of it ranking high.
But SEO is not only about ranking a website, but it is also about making the site user-friendly. A significant factor that lists a place is the amount of traffic it receives and how much bounces back. A website that is well put but is not user-friendly will gain a lot of traffic, but the bounce-back rate will also be incredibly high. In case you do not know what "Bounce back" is, it is the number of people that leave the website moments after it enters the site. Google takes this as a sign that the site is not user-friendly enough for people to stay longer, and as such, the site will lose search engine trust.
The traffic that each website receive must also come from organic searches as they ensure that the website is genuine. Organic searches are those that are not paid for and thus come usually. You will sometimes see Google itself ranks some site at the top of the 1st page under the AD sign, these are paid searches, and the once underneath are the organic ones.
Now Let's Find the Answer to The Question: What is SEO Marketing?
One of the most effective ways to start your online business is through Search Engine Optimization; in fact, SEO has now become the primary strategy for online retailers to start their Internet businesses. The task is to make sure the creation of your website is based on the algorithms that search engines use to rank sites, primarily Google, since it is the best and most significant search engine on the planet.
But you cannot just make your website and think that your work is done since search engines continuously update their codes to help prevent piracy and black methods to rank sites and to keep up with their ways, you need to upgrade your site as search engines evolve continuously.
Some of the critical factors of SEO marketing are –
Once upon a time, Google ranked your website based on how many backlinks you had on your sites, the higher the number was, the better your website was thought to be, and why not? It is only natural that other websites would recommend yours on theirs just if your contents are excellent.
But soon, this turned into a business, many high ranking websites took money in return that they would keep your link in their pages, and soon the internet was flooded with sites that were not very good but were ranked high. Google soon changed their algorithms, whereas before the number of backlinks mattered a lot, now keyword matters the most.
Most search engines nowadays are keyword-oriented, meaning that the more you optimize your website to perfect keywords, the more you have the chance to rank your site. To do this, you must first understand what keywords people use to search for whatever they seek on the internet. This might seem daunting but fear not as there are numerous tools like Google AdWords Keyword Tools to check keyword volumes and competition for specific keywords.
Backlinks are still relevant these days, but not as important as it used to be before, now Google checks for quality and relevant backlinks to your websites and the bounce-back rates too. Backlinks are quite natural to handle if your site holds quality content. Build them by submitting monthly press releases on any company's product you are working with, and many people will ask for your link.
Grammar error-free articles, graphics, and newsworthy content can attract bloggers and other websites to link theirs to your site. Remember to work with niches that are not competitive, or if it is, make sure you have enough money backing you so that you do not lose in the competition.
There is no other way of putting it except for saying that Content is KING. It is true that keywords are vital to your website, but if you do not have quality content, then you are doomed to stay behind the first page of any search engine forever.
Quality content is not only the best way for you to put your long researched keywords to good use, but it is also a handy way to gain positive user reviews. If your website is built of quality materials, then your bounce following rate will be meager as people will stay on your site for enough time for Google to know that your place is good enough.
SEO Marketing is also related to Social Media marketing since the emergence of the Myspace, The search engine algorithms have changed a lot, Now it matters a lot that your site contains strong social media presence, Your website must have ads and social media groups on sites like Facebook, Twitter, and LinkedIn. These sites send search engines on how much authority your website on social media.
Graphics and Product Images
The website aesthetic will help keep visitors on the site since it is pleasing to the eye, though of course, you must have quality content, aesthetics do matter. But matters the most in terms of graphics are that you keep lots of relevant images on your website that has links in them.
Besides that, Google also has a Google Image search that brings the site most relevant and related to the searched image. This means that if you have decent pictures and those images have valid keywords in the file name, your website will rank higher regarding product images and sometimes even for web searches.
What is SEO in Digital Marketing?
Though it would seem that SEO and digital marketing are two different things, they are closely related. SEO is what people resort to when a website needs organic hits, whereas digital marketing is performed for online presence, which is a little beyond SEO. You can say that SEO is part of digital marketing, while it would be a side taken into consideration; this would not be the entire idea. But, you should get the idea here.
As time will go on, SEO and digital marketing training would be integrated even more as search engines change their algorithms of how websites are ranked. SEO will play an even more critical part of the overall success of digital marketing to bring a site to the top of the Search Engine Result Page. When SEO first came into play during the mid-'90s, meta keyword tags, manual submissions, and keyword integration were the hype, then came the next significant upgrade in 2004, where Google put other factors to prioritize what ranks a website. This was done through getting a high number of website traffic, getting backlinks and positive user reviews, the idea was to link one site with another, and it worked quite well for some time until people started to spam the concept of backlinks.
The next big update came back in 2011 when the social media sites exploded, Google's update saw social media marketing become an integral part of SEO and digital marketing. Unlike before, now you had to become quite famous in social media if you wanted to be ranked on the first pages of search engines. This was a big step where SEO and digital marketing training in Bangladesh started to interlink to an even closer position.
After effective use of image placement and keyword research, video optimization has also become a crucial part of SEO. Nowadays, experts on SEO know how to optimize a video so that it can state how it is related to the website. This is effective because a video on a product or service you're selling would be much more useful than writing an article about it or posting pictures.
Balance Keyword and Brand Link
Once a hugely spammed way to over-optimize websites, Google now penalizes any site that uses exact keywords as backlinks. In the past, people used to transform keywords in backlinks since they were powerful SEO tools, this is even true for today, but Google now searches for how much you spam this process, such as, if you put too much into Exact Word backlinks then you can never cross that second page in the SERP, even if you have excellent contents.
So, it is crucial that you balance what type of backlinks you put on your website as backlinks are the fuel that keeps your site on the first page of any search engines.
History of Search Engine Optimization
There isn't much information on the history of SEO since the term itself was developed not so long ago. In fact, you can even say that it was initially designed when the e-commerce business mainly came into action. And you cannot even question the truth about its existence before the invention of the Internet, keep in mind that we are not talking about Arpanet here.
So, the internet mainly came into the knowledge of the general population in 1990, when Tim Berners-Lee finally invented the World Wide Web, which today, you know, is as the 'www' that you put before every search website address that you go to.
The importance of SEO finally came into people's minds when the e-commerce business finally started to flourish. Businesses finally understood the importance of staying on the first page of the then-popular search engines like Yahoo, Ask, AltaVista, and many others.
You see, when people searched for products that they wanted to buy on the internet, they looked no further than the first page of SERP, the rest of the pages were only used when people researched thesis papers or something else. Question yourself, would you go further than the first page if you want to look at reviews of products that you want to buy? Do you ever?
So, with this new idea in mind, companies started to find value in marketing their websites so that search engines keep these websites on their first page. To do that, you needed to know just how search engines worked.
The earliest form of SEO was probably found by Greg Boser in 1994 when he discovered that the internet was exciting because it was an efficient tool to earn excellent money. In short, he found just what the internet would mean in the future. Nowadays, billions of dollars' worth of business trades are done online.
If you take the example of Greg Boser, then he first found out that he could make good money by selling protective foams to fight the fire on the internet, and he found ways to attract customers to his website. This is the earliest type of SEO that you can see in the books of history.
Many others, like Greg Boser, finally realized that they could do so much more if they could manage to work together or could at least learn much more if they learn from each other of what they know. So, in the end, vast numbers of these pioneers came face to face or contacted through email to discuss this new sort of product promotion. Take an example. For instance, in 1995, John Audette formed the Multi-Media marketing group in Oregon to sell over 4000 copies of his book on how to advertise on the Internet. This book only costs about $30, but it became hugely victorious in the end.
The leaders of SEO often come together or compete against each other to find even better methods of SEO that we do not know about. Like everything else, as search engines updated quite quickly, the methods of SEO also evolved quite fast, so that top pages in SERP do not fall back due to updated algorithms that search engines use to rank websites and pages.
The Evolution of SEO over 25 Years
It has been almost 25 years since the discovery of the importance of SEO, and it has grown tremendously over the years because it has only been 25 years. You would think that SEO has been in development for ages, but any company or businessman does not update SEO, it is the pioneers themselves who find new and improved methods each day.
As we have already discussed, SEO finally became a game during the emergence of the e-commerce industry. Still, SEO itself came into existence during the creation of the internet, and people did not realize its significance then. You can even say that SEO is much like us; it has evolved just as we have. In the past, SEO was only a single cell organism struggling to get on its feet, and now, it is a living, breathing, and walking creature that connects the entire internet through numerous backlinks and keywords. Since SEO is also about content creation and engaging user media, you can also say that SEO is the reason people maintain the quality of the internet.
The creation of the internet
As you have already read, the internet was created in 1990, but the world's first website was released on August 6, 1991, by the very same person who created the World Wide Web – Tim Berners. The site is still alive today, and people relieve the moment on every birthday of 'www.'
The website itself is nothing much and is known as w3; it is the 3 'w' of the World Wide Web, the page of entirely black and white, and consists of little information on what the first internet looked like and what was its purpose.
Ever since then, hundreds of websites flooded the internet, and people started to realize that something was needed to index all the sites together in a relevant manner so that people would find what they were looking for. Can you imagine the nightmare if you have to go through all those websites if they were not indexed in some efficient way? Or believe if there were no search engines at all. How would you have known of sites then?
 The earliest form of search engine that revolutionized the market was search engines like Excite that cataloged each website by the keywords that you used to search for each website. So, if you searched for a keyword, for example, say that you search for 'Samsung,' Excite would show you the site that used the word Samsung the most in the first pages. Though it worked quite well, in the beginning, you can imagine what an inefficient was it was to index websites.
Next came the two major competitors of the search engine market – Yahoo (1994), followed by Google (1997). These two singly improved and simplified the search algorithms, though it is Google that brought about the most significant improvements like keyword indexing and content value.
Where money is concerned, the question of ethics is NEVER far behind, search engine giant Google saw just how unethical people could become to have their pages at the top of SERP, so it was the first company that saw that a revolution was in order and that vision seal the future of Google and why it is the best search engine today.
So, instead of just keyword spamming where you could use the same keywords over and over again to come to the top, you now had to have quality content if you wanted to be on the front page of a search engine.
This was also the period where website linking came into the world, which meant that the more inbound links that you had, the more chances you had to climb to the top. You can say that this was the period that helped connect users with maps, locations, valuable results, and was the foundation of a more personalized and user-focused Internet.
These years were another revolution in the history of search engines as Google first introduced vertical search integration that blended results such as news, organic searches, images, and videos all into one page. The result page also turned to real-time update feature; this meant that users could now see the news of the world as it happened and not a day later.
Around 2008, Google also introduced us to keyword suggestions, which meant that whenever you searched for something, it would show you all the closely linked keywords that other people used to find the same thing that questioned your mind. This made Keyword research tools, Google Trends, and Google Analytics a much more viable research tool for SEO pioneers.
After seeing all the unethical optimization that almost all websites were doing to gain traffic, a massive change occurred in search engine algorithm that now forced people to put the strict focus on content quality and user-friendly content or face substantial penalties that would potentially destroy any credibility you had with Google.
Big sites like Overstock, Forbes, and J.C Penny met harsh penalties and literally had their names dragged through the street when Google found out that they applied techniques that were not acceptable to Google algorithms. While Forbes corrected their ways, Overstock and J.C Penny had a massive drop in ranks since they failed to comply with Google's warning.
This was also the time when time complexity came into question; Google further enhanced user experience through creating Google Suggest where you could type a query, and Google would show you all the viable results that you could think of.
This was also the time when Google+ was born, and all things contents wise could considerably boost invisibility. So, you can understand that during this time, to have a well-optimized website, you now had not only to have carefully researched keywords, but you also had to have quality contents that were shareable and important to users around the world. Materials to have significant authority in social media and should have enough backlinks to be on the first page of SERP.
This is what we see SEO as of today since this is almost all that SEO pioneers think of when building a well-optimized website.
Since Google has done so much to bring us the best possible search result possible, you could not help but wonder how such predicted results, especially advertisements, it manages to give us. Snowden's case revealed a lot on the matter since we now know that Google uses our previous searches, location, and devices to find what we want and would probably want in the future.
This brought forward the case of privacy vs. personalization, and most people, while gladly enjoying the services that Google provides, would say that all these are wrong. But since this is an age of rapid technological advancements, Google would need to observe your searches more firmly so that it knows what you want from it even more.
Apart from enhanced search optimization, Google also de-ranks any website that has not been mobile optimized. Right of this moment, segmented contents, mobile-optimized sites, building long-tail keywords and building links would give you the supreme authority in SERP, and of course, these are also what Google demands you to stay in competition with all the other contenders of the first page.
The future of SEO is also apparent, as time goes on, Google would want websites to be even more user aimed and of high quality to all people across multiple platforms to increase viability.
SEO will most likely be integrated into everything Google can access, and in turn, SEO experts would need to develop a strong social media presence to maintain dominance. Also, with technology becoming even more sophisticated, websites would need to be accessible from any devices and by any means, even for voice-enabled searches, which is becoming popular more and more these days.
The central concept of SEO is that it is incredibly prudent that you do not leave any stoned unturned, and you do not cut corners if you want to stay in the competition.
Do You Want to Learn About SEO? Here is How You Do It!
Given the history of SEO, you might think that there is a lot to learn about it, and mastering SEO will indeed take some time, but you can grasp what SEO is in a matter of a few days. That is what people need to start with a blast. If you know something, being a master at it will depend on how sincere you are.
People who are new to SEO have some doubts about whether they are up to the task. Some of these doubts are –
Education – Whether some "Pre-Education" is needed actually to learn SEO
Teacher – Whether to learn SEO from pro or online courses or YouTube.
Overload – There is so much to SEO, is it possible to learn them all?
Technicality – Fear of anything technical.
Trust that if these are some of your concerns, you are not the first to have them. People with even more significant interests have managed to learn SEO, and if they can do it, then so can you.
The most important thing to learn about SEO is that you have to evolve continually. This is because Google grows and changes its algorithms regularly, Webmaster Trends Analyst John Mueller once confirmed this in an interview on SEO. You have nothing to fear about these new updates because while there are new things to learn every once in a while, the fundamentals of SEO stay the same.
Before Education and Expense
There is yet no education institute in the world that formally teaches SEO, although there are extra-curricular activities that include SEO as a learning factor. This means that because no school or college officially teaches SEO, almost everyone learns SEO without prior education of any kind.
Some people who already work with Search Engines mostly learn the fundamentals of SEO through the internet, mainly from Google itself. There are hundreds of courses out there that are quite good to know what SEO is, particularly the ones taught by Moz, or by Brian Dean, who is an SEO expert known throughout the world.
The question of paid vs. free comes into play when the time is taken into consideration. In truth, you can find all you need to know about SEO on the internet without having to pay a single cent; you will know this, especially if you have watched what Brian Dean has to offer in his YouTube channel. So, why do you think some people still pay hundreds of dollars to learn about SEO?
This is because the paid SEO courses online can guarantee you a complete view of what SEO is in a single bundle. This will give you a considerable knowledge boost in a short period because you do not need to search the entire web to learn everything you need to know.
Although training under a tutor can be quite expensive, a tutor can guarantee you a better understanding of SEO than any courses online. Be sure to check whether your mentor is an actual expert or is just someone who is selling courses about SEO. You will find that most of these people are not up on a date with the latest techniques of SEO.
To verify whether your mentor is an expert, just work out if he earns money through SEO. If your mentor makes his living through SEO, then you have landed a jackpot, and your SEO career will start with a BOOM!
Since SEO is mostly technical than it is about theory, the best thing to do is start practicing SEO as soon as you learn something about it. This will ensure that you can continuously hone your skills while simultaneously learning new things every day. Remember that if you do not practice what you have learned, then there a 90% chance that you will forget everything, and your hours will have been wasted.
Once you have grasped the fundamentals of SEO, start working on entry-level jobs straight away. You can do this is a few ways-
Open an account on freelancing websites like Fiverr or Freelancer and look for entry-level positions on SEO.
Look for jobs at an agency that provides SEO as a service.
If you have a mentor, ask him or her to give you a small job.
The important thing is to make sure that you are regularly practicing the things you have learned. If you do so, you will soon find yourself as an expert in it. And you can quickly start freelancing in SEO.
Contradictory explanations
Since Google algorithms are updated continuously to reduced black techniques, you will frequently find conflicting information on the internet. There is a page on Moz that keeps up to date with the updates on Google Algorithm change history. Follow that page, and you will get a solid idea of what to expect from the current situation.
But first, you have to know that Google and every other search engine keep their core codes a secret, and every course, including Moz, learn about these updates through constant speculation and tests.
These are some fundamental ways on how you can start learning about SEO and keep at it. Now, let's see why SEO is so essential for people, businesses, and E-commerce in general.
Importance of SEO to Businesses
Since we have already talked about what SEO is, it is now necessary to know why SEO is essential for people, businesses, and E-commerce in general. First off, we have already established the fact that without SEO, it is now almost impossible to rank a website on the first page of SERP. That being said, you can probably guess why it is essential for businesses, online ones, in particular, to do SEO.
If you are unsure if your company would gain anything from SEO, then you should know that SEO is one of the most underrated terms in the world of marketing. It is a perfect marketing plan to start a small business because it is the quickest way to let the world know of your business. Although SEO is ideal for companies of all sizes, even the biggest ones.
Think of it as an investment
Why shouldn't you think of SEO as an investment since it helps grow your business? SEO is THE wisest investment one can think of since it has a high return value. 1st-page online review websites earn more than ten times of what 2nd-page websites do. If that is your business, think of how much you can sell with just having to optimize your site in a way that search engines find the best among all others.
SEO as a means for branding and credibility
If you own a business, then you must create a brand that people would know you by, and this is what SEO is for. When people search for a product or service that is similar to yours, you would naturally want to appear amongst the first websites in SERP because those are the websites with the maximum amount of credibility.
The websites that appear on top of SERP are the most trusted among all other sites on the internet, and if you are among them, that would mean you have taken your business to a position you believed. Coming on the first page of SERP is like Google's way of saying that you provide better goods and services than all other providers on the market.
Try to think like a consumer, when you search for something, in particular; you do not search for a product once, go to a website, click on it and be done with it. Most of the time, people redefine their search terms and go to multiple sites again. This means that if you optimize your website to enough keywords and your site pops up numerous times, these consumers would obviously notice you and trust you enough to take what you are offering.
It goes without saying that the higher you are in SERP, the better the chances of you getting a higher amount of traffic than your competitors. It is impossible to gain a significant amount of traffic if you do not optimize your website.
You have to keep in mind though that traffic itself will not earn you any money, then again, that is not what we are aiming for here. What we want is the advertisement that comes with a higher amount of traffic. Also, there is the fact that the more people that visit your site, the more chances you will have to convert these people into a customer.
Massive traffic also means that you will earn more money through AdSense, granted that you are registered, that is.
No matter how good of an observant you are, you have to admit that it is impossible to put yourself in the shoes of all kinds of potential customers out there. This is where SEO comes in. SEO tools like Google Analytics can give you an in-depth view of the world of consumers.
What Google Analytics does is that it gives you the ability to see what your consumers search, what keywords they use, and what types of product that is similar to yours is trending on the market. Besides these, the tool also tells you what people search location-wise, what technology your consumers are using, and even what time of day consumers are the most active.
Imagine the possibilities that you can achieve with these kinds of data readily available to your disposable with just a matter of a few dollars. With these and the right type of marketing and strategy through the given data, you can set your business in the direction that is most favorable to you and your business.
Importance of SEO in E-Commerce
The central concept of e-commerce is that your whole business is online. Based on this fact alone, you should know that without proper marketing and credibility, no one would know of your business or trust it.
So, setting up your company and name is one of the first and most essential steps for making regular sales online. Since you are setting shop online, marketing the old way would be of little to no use at all. This means that like ancient times, you can no longer go door to door to advertise your business, or set up posters of it. It is true that most people would know of it, but it is nearly not competent enough to start an e-commerce business.
The best way an e-commerce business can start well is to come on the first page of SERP, and to do that, you need to know SEO. There are other ways to bring traffic to your website, but today, the best long-term strategy is with SEO.
Traffic is the heart of Ecommerce and SEO is the way to go
By now, you should understand that the best way to make the most considerable number of sales is to have as much traffic on your website as possible. Numbers do not lie; the two most prominent e-commerce business in the world has the highest number of visitors in the world. While Amazon has dominated most of the world, Alibaba has the market of China and most of Asia.
Monetate Ecommerce Quarterly, in one of their findings, has stated that the visit conversion rate of e-commerce businesses is about 2.5%. This means that of the 100 people that visit your store, only 2 to 3 people purchase something.
With the internet overflowing with websites today, people would depend on search engines, even more, to get them a good search result. People would want to know which business could provide them with functioning products at the best possible price. Know that while Amazon and Alibaba are E-commerce Juggernauts, people do not rely on them, especially people of countries.
This means that the smaller e-commerce businesses that are not well known as the most famous sites out there are almost entirely dependent on Google or other search engines to deliver them the most traffic.
This is precisely where the magic of SEO comes into play. Amazon and Alibaba are so well optimized that they are shown on top of SERP for almost any product you search online. While your business might not cross them, it can come to the first page with the right amount of optimization and location.
What if you apply other techniques to SEO?
Think of it this way, suppose you are heavily advertising your website online and offline through numerous ads and posters and promotions. What this will do is provide you with a traffic boost, but only for the duration of time that you are advertising your website. So, as soon as your advertising stops, the inflow of traffic will also reduce substantially.
With SEO, you are always on the first page of SERP, and you can call a permanent advertisement procedure since you get a significantly higher number of potential customers visiting your website. So, in the end, you can conclude that once your ads stop, your site will immediately be forgotten as if it never even existed. You can say that without SEO, there can be no sustainable development on your site to bring high organic (Not Paid) traffic.
Understanding Types of Traffic in SEO
First off, search engine traffic refers to the population visiting your website by clicking on your website's link trough visiting a search engine first. This means that if you have a website and a person searches for a product that you are offering, if he enters your website through Google search or Yahoo search, then that person is a search engine traffic for you.
Now, traffic has different versions of SEO because there is regular traffic, then there are paid ones. If you use web analytics tools, then you can see that search engine traffic for different websites is segmented into different categories. The typical search engine traffic is not a paid one. Instead, they are organic. The paid ones are those who come to your websites through advertisements or clicking on sponsored search results that appear on the very top of Google SERP. The entire SEO industry is built on the fact that it would help generate organic search traffic to improve the website's organic ranking.
SEO Marketing Strategy
Always remember that the methods and tricks of SEO are constantly evolving, which means that whatever methods used in the previous year can be utterly useless in the following year. Many website owners make the mistake of applying the same techniques over and over again year after year and then ask why SEO is no longer working. There are also people who optimize their website page but then never adjust it in the following days to come.
There are some signs that you can see that can instantly tell you that a website is not "SEOed" –
You do not focus on your brand.
Your SEO page title lack keyword implementation.
Page URLs are very long.
Previous contents are always the same and never developed.
Now, to find the best strategy to build up your website, let's look at some tested ways to bring your site to the top of SERP.
Use Paid Tools and use Data
SEO has no place for people who build their websites based on guesses; that is the easiest way to crash your business. First and foremost, the key to SEO is to find keywords that are frequently used, but the competition of the keywords in question is not high. Sounds ideal? No, it is not, if you spend enough time in SEO, you will find that there are many keywords out there that fits this criterion. If you use keywords with high competition or use the ones with almost no search volume, they would be of no use.
Paid tools like LongTailPro and SEMrush can help you better understand what keywords are suitable enough to work with. Keep in mind that most free appliances are not that accurate. You can test this by yourself, just copy a paragraph from any website and paraphrase it through a loose paraphrase online, then check it on any open plagiarism checker, even though your text is 100% plagiarized, these tools will show you that only about 40 to 50% is stolen.
Also, remember to check each keyword individually on Google. If you find that the keywords you are using is bring up websites that are more than 5 or 6 years old, or if they are producing search results that consist of 3 or more e-commerce business, then ignore them. These keywords would never bring you a profit unless you invest a significant amount of money behind them.
While spamming keywords took you a long way back in 2010, now spamming would produce the opposite results. You should not overuse your keywords on a single page, and you should not use keywords in every backlink that you get. Instead, promote your brand name as much as you like.
While Google frowns upon spamming keywords, it, however, does not mind at all, no matter how much you promote your brand. However, this, of course, does not mean that you should not use your keywords. These days, it is essential that you use keywords wisely and in an acceptable amount.
Choose keywords carefully and implement them inside contents and particularly in titles. For example, if you are working with water heaters, then use titles like – "Best water heaters of 2018 – a review."
There are also other ways that can help you with implementing keywords-
Revised content headers.
Use keywords as an image name in your site.
Add captions to images.
There are many other things to consider nowadays than just keyword implementation and backlinks. Things like mobile phone optimization, fewer bounce rates, page load speed, traffic, and content metrics all matter for a website to rank higher in SERP.
SEO Online Training and Guide to free online SEO training courses
The internet is full of SEO courses, but you have to know what you are looking for. There is a pattern which you must follow if you want to learn SEO since everyone must go through the baby steps to determine the more important things that are important.
If you do not want to spend money on online courses, then what you can do is look for free classes, although there are certain disadvantages to it. For one, all the free courses are so jumbled that you would struggle to find out the exact process of learning; this takes quite a lot of time. To avoid this, the best two free online courses that can help you learn SEO is MOZ and Brian Dean.
MOZ learning Center is probably the best online training course you can find. Everyone's topic in SEO is extremely well explained, and the sessions are arranged in an ordered way. The website not only offers you quality paid tools for keyword research and competitor analysis, but it also provides you some free devices as well.
Moz also a guide on how to use these tools, and they are included in the Learning SEO section. The courses teach you all about keywords, Ranking & Visibility, On and Off-site SEO, Links & Link Building, and many more. There are quite a lot of useful videos there as well that covers a whole range of topic. In short, one of the very best free online courses on the internet.
Brian Dean's YouTube Channel
Who best to learn from than the Best SEO Specialist in the world. One could even argue that no one knows more about SEO than Brian Dean. His channel is the most popular SEO learning channel on YouTube. He has an average of about 60k to 70k viewers per video, which is quite a lot compared to all other SEO videos on YouTube. The best videos on his channel have views over 350,000 and counting.
Brian Dean continually updates his channel on the latest tips and tricks in SEO, and his video on the most recent tips on SEO of 2018 is the most-watched video on the circuit with around 500,000 views. He even has his power backlink method known as the skyscraper technique that is a compelling way to have an excellent backlink.
All in all, these are two of the most valuable and right SEO learning course the internet has to offer, and you can rest assured that you will not be disappointed that you chose these as a means to learn SEO.
Best SEO training center in Dhaka, Bangladesh
Understand what SEO signifies, what it does, and what it means to search engines. The more a website optimized, the higher you will rank in SERP. This being said, if you explore what the BEST outsourcing training center in Bangladesh is, you will find none other than "Advanced IT Center" at the very top of SERP.
There is little doubt about the importance of the Advanced IT Center in Bangladesh. Being a significant player in the SEO business, this training center has already proved its worth by being ranked 2nd in Google SERP, coming 2nd only to bdnew24, which is not a training center at all. This means that Google understands that this particular training center teaches outsourcing better than any other training center in Bangladesh, at least regarding SEO.
Besides being a dominating force in the SEO business, Advanced IT Center also an in-depth course on Amazon Affiliate marketing, YouTube marketing, Website designing, and Graphics designing. There are more than 70 Google reviews on the search engine, and it has a rating of 4.8, which is INSANE! Can you imagine just how good that is?
What is Backlink? And Why is it Important to SEO?
If the content is king in SEO, then Backlink is Queen. Without these two factors, it is outright impossible to rank your website on the top pages of SERP. All these theories have already been tested and proved.
We can describe link building as a process of getting hyperlinks from other websites that has articles or content similar to your site and put them in yours. Search engines use these hyperlinks to crawl between these websites, and it is through this process that it gets information on how reputed and prominent a site is.
Link building is probably the most time consuming and challenging aspect in all of SEO. In fact, almost all experts in SEO think this right. The difficulty of acquiring a backlink depends on what type of backlink you choose to implement on your website since there are many kinds. Well-known SEO specialists categorize link building into three parts – Fundamental Link Building, Medium backlinks, and authoritative backlinks. You can already guess that power backlinks give you the most authority, but they are significantly harder to acquire and most require you to spend money.
 The reason why backlinks are essential for SEO is for one BIG reason – they transfer power from one website to another. There are two ways that search engines use hyperlinks –
To discover a new webpage or pages and,
To find out how good a site is and what rank it should receive.
Once a search engine has crawled through a backlink, it can extract relevant information of the contents of the page and index it as such through the use of keywords. They also understand if the quality of the page is good enough to be ranked higher than it already is. But note that search engines as powerful as Google understands over-optimization; this means that you have to keep as many outbound links as inbound links so that your website does not get penalized for over-optimization. In general, the more an influential webpage keeps your relationship in theirs', the better the chances of you ranking higher than usual.
There are two types of backlinks that you should know about –
No-follow links are those which a search engine crawler does not crawl through, but it does understand that there is a hyperlink present there. A no-follow backlink will not transfer power to a website. A no-follow link is to show that you do not trust that website enough to promote their website actively, but this is not a negative thing to have as a no-follow link will still give you traffic and would not over-optimize your site.
 No-follow links are shared for –
Comments in social media,
Blogs,
Wikipedia or other Wiki pages,
Quora, Yahoo! Answers, Forum posts, etc.
Do follow links are the powerful backlinks that you would want to look for, but like all good things in life, they come at a price, whether in the form of money, or something else. If your website is good enough, most other sites that are not your competitors would be satisfied with keeping your link should you pay enough money? There are different ways to get these backlinks, too, one option being that you write quality content for them.
 However, you have to look out for these types of links also as too much of these would result in spamming, and Google would penalize you for it. So, it is recommended that you mix do follow links and no follows on your website.
The concept of backlinks is fundamental in the world of SEO, and you can rest assured that your website will not rank high on the first pages of SERP should you choose not to optimize your site as such.
Search Engine Optimization (SEO) vs. Social Media Marketing (SMM)
Unlike before, when the world of social media had yet to become a prominent part of our lives, SEO was enough to rank a website in SERP. But, nowadays, there is no versus in SEO and SMM. This means that, for you to list your site in a good position, you must optimize your website, AND you have to market it in Social Media as well.
Unlike other methods, SMM can benefit SEO in many ways, first and foremost, it can prove the worth of the quality of your contents, and since the material is king in the world of SEO, SMM has considerably boosted your website's authority. Social Media plays no part in ranking your site at all. Instead, SEO takes juice from social media by looking at how well your content is received in social media.
But there are a few differences between them –
Almost all people that look for anything business-related goes to a search engine for referrals, more than 90% of the total users prefer search engines over social media to look for companies for their necessity.
SEO can help you understand what people look for in search engines, with SEO, you have handy tools like SEMrush and Ahrefs. It is through these tools that you will realize that there is a world of difference even between 2 keywords of little to no difference. For example, the keyword "Internet" has over 300,000 searches per month, while the keyword "The Internet" has only about 33,000 searches per month.
Peer recommendation is a significant advantage SMM has over SEO; it is as comfortable as clicking a button. If you have a strong social media presence, peer recommendation instantly happens if someone likes your posts or comments, this means that if anyone pushed through these actions, the connection receives a signal, and your business gets free advertisement.
Where search engines base search results on their terms, social media criticisms can be turned around through careful planning of words; you do not need to spend hours behind your desk to optimize your website to bring it forward.
In the end, you can say that SEO and SMM are like Mac & Cheese, both are good, but they are great together.
Why should Web Developers learn SEO?
Why shouldn't web developers learn SEO, since the task of web developers if to create websites? If they learn SEO, then they can create a site and can optimize it well enough to have a good rank as well. The most important thing is that since SEO is a crucial factor for a site in the current world situation today, it can help web developers understand what to focus on when building a website.
Since time is a significant part of our lives today, web developers with the knowledge of SEO can save a whole lot of time and money for businesses. You do not have to hire a web developer and then an SEO expert to complete your website. Instead, you get a whole package from the get-go.
Today, SEO is not only about keywords but also about important web development factors like website titles, header tags, Meta descriptions, fast loading time, and multiple platform responsive design.
If not for the knowledge, a web developer with expertise in SEO can get way more clients than someone with no experience of SEO. This is why it is essential for web developers to know about SEO these days.
What is Amazon Affiliate Marketing, and why is it important is SEO?
Amazon's affiliate marketing is Amazon's way of promoting its products online; this was established in 1996 and had been going on since then. The job of Amazon affiliates is to create websites and posts where you describe and review multiple products of Amazon on these websites and then put a buy option at the end of each review that Amazon itself gives you through a unique ID that belongs exclusively to you.
This way, Amazon tracks you when a customer coming from your website has made a sale. The plus point is that, for affiliates, Amazon gives them a commission for each sale that is made. The good is the thing that the customer does not even need to buy that specific product from your review website; instead also if the customer buys some other products from Amazon, you get the commission since it is you who sent the customer to Amazon.
Why is SEO important for affiliate marketing?
A report from Marketing Sherpa has found that the best nuclear sites are clicked twice more than websites that are ranked through paid advertisements. This means that if your website is Search Engine Optimized, then you will get more traffic than sites that spend money to be on top of SERP.
People tend to rely heavily on Amazon affiliate sites for a product review, and since affiliate sites are not well known, they are entirely reliant on search engines. Here, the part of SEO comes into play; if your website is not optimized, it will not happen on the first page when a potential customer searches for a product that you are reviewing.
This establishes the fact that Amazon Affiliate Marketing is almost wholly useless without SEO. Google can instantly spot articles and reviews that are copied directly or indirectly from somewhere else, and this is the case for most of the review sites out there on the internet. Most of these sites directly copy content from Amazon. But customers do not want that. What they want is confirmation that the product is good.
An excellent review website should contain both the positive and negative sides of a product and how the product holds up against other products of a similar price range and kind. These are all the works of SEO, and these are what Google looks for when it ranks a website to the top, at least content-wise.
The Future of SEO
There is little doubt as to here SEO is headed, given the fact that day by day, Google's AI keeps getting smarter. Google introduced RankBrain Update in 2017 that ranks websites according to their worth. You can say that AI is great for search engines since it continually monitors your web searches; this means the more an AI monitors you, the better your search results will get overtime.
End of Black Hat techniques
As Google's AI (Google.ai is a division of Google dedicated solely to artificial intelligence. It was announced Google I/O 2017 by CEO Sundar Pichai) keeps getting smarter, the age of Black-Hat SEO will come to an end. Even though this could end in disaster for many well-established websites, this is good in the long run. You will one day get the perfect search results that one would hope for without all the spamming and quality-less content.
Quality Content will become even more critical in the future, and with this, the works of On-Page SEO will be even more in demand than it already is. The jobs of writers will get even more competitive than it already is, and people have to create masterclass articles that have to error-free in grammar.
Related: google birthday surprise spinner
Multiple Platform Optimization
Today, Google no longer looks at websites optimized for desktops and laptops only. Nowadays, your site has to be optimized for the mobile view if you want to rank your site. This is because people are shifting to their phones as they are way more portable than computers.
A recent survey has shown that of the 100% people that use Google, 58% use mobiles to search for queries. This is number way low than it is about to be in 5 to 10 years' time when more people will be educated enough to use a phone. One day it will not be surprising if more than 80% of Google searches are performed from tablets and phones.
User Experience will rule all
User Experience is directly related to quality content since no customers would want to visit a website that has no quality content or has a long loading time. You should understand the importance of UX since Google is obsessed with it. Today, Google looks at bounce back rates, and your website will 'de-rank' in an extreme way if you cannot hold users for a definite period. If the back bounce rate is higher, Google will know that your website provides a horrible experience for your customers.
Related: I'm feeling curious
EndNote
Well, this has been entirely a journey. The world of SEO is quite big, but if you thoroughly read through this article, you should be able to grasp the fundamentals of SEO. This is important since SEO is nearly not important enough as it is about to be in the days to come. That is saying something since SEO is already so relevant today. All the points above are some of the most exciting things that you need to know about SEO.
Use this knowledge to the best of your ability if you want to be an expert on SEO someday and remember to learn the latest tricks and techniques of SEO continuously, because only then can you be an expert on SEO.