Nowadays, in the field of internet or online marketing, 'affiliate marketing' is a popular term. In affiliate marketing, affiliates can earn money by promoting the products or services of other people or companies in return for a commission on the number of sales made. But have you heard about the new type of affiliate marketing where people get paid even if they don't make a deal?
Yes, it is true. Well, it has been possible by a new wave of affiliate marketing flowing through the web, known as 'CPA Affiliate Marketing' or just 'CPA Marketing.' Now you can earn money online with CPA Marketing.
What is CPA Marketing?
First of all, we should know what CPA marketing is? The full form of CPA is "Cost Per Action." It is an online marketing strategy and a type of Affiliate Marketing, which usually involves the publishers or marketers in generating leads for companies. In return, for each point, those companies give them a payment. It differs from the typical affiliate marketing in that it is not necessarily needed to make a sale to get paid within a CPA network. CPA is also known as Cost Per Acquisition (CPA). It often concentrates on leads rather than sales, but not entirely.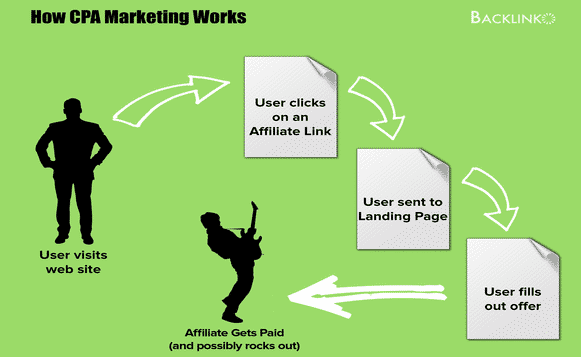 Examples of CPA affiliate marketing can be performing any kind of action, such as
Entering the visitor's email address or merely zip code into a form,
Downloading a toolbar, software or game,
Signing up for a dating site,
Creating an account for an online game,
Getting the visitors to conduct surveys,
Signing up for a newsletter, etc.